Long-winded Christmas musings and observations in operating My Merry Christmas.
Christmas in New York with Jay
---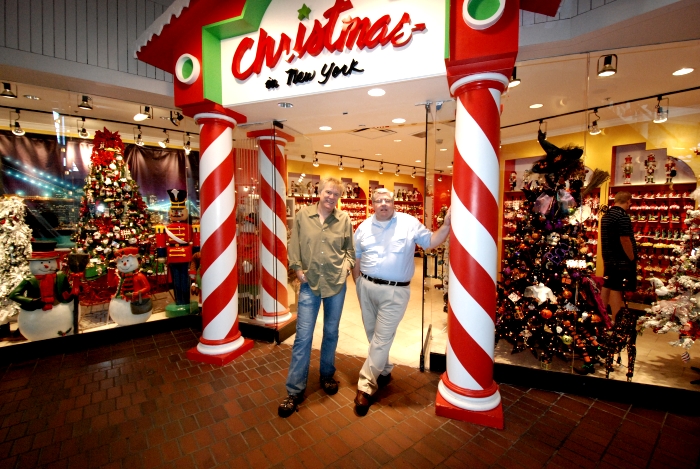 My wife and I are on vacation, just winding up things here in New York City before we head home tomorrow. Today we disembarked from the cruise ship and there to pick us up was
JayIsh
, our designated driver from all points in Brooklyn and, of course, our programming director at Merry Christmas Radio.
Two years ago Jay and I met for the first time after years of associating together here on MMC. It was a thrill then and a thrill again today.
This is the second time Jay has done this for us. In fact, I think I'll make it a point, every time I visit the New York area, to have Jay drive us around. He is just a joy and a delight to be with.
He took us to a local Christmas shop, where we kicked tires (ornaments?) and talked business here for a while. But really it was a choice couple of hours to just visit and get to know each other better.
I thank my lucky stars every day for this site and the friends like Jay that I make here.
I'm not sure our paths would have crossed any other way. There isn't a lot in our worlds collectively that could bring us together other than Christmas and it is a precious thing.
Jay is an incredibly gracious man with a huge, warm heart. He treats me and my wife like gold and I wished I lived closer to him to see him more often because I've decided I need more Jays in my life.
Comments
Trackbacks