By Associate Editor Elf Ernest of the North Pole Public Relations Department


Santa Claus is beloved by millions of people around the world. In almost every land, his legend is spread through local traditions of warm, selfless giving and the sharing of holiday merriment. He is magic. Even kids who have grown a little long in the tooth sense the wonder of Santa and remain curious of exactly who he is, where he lives and how he remains so cherished with each passing season. My Merry Christmas is pleased to bring you the Internet's largest collection of original North Pole features with all the answers to your deepest questions -- direct from the North Pole!

North Pole Fun
Every kid -- whether young or young at heart -- needs a direct line of communication with the North Pole. Some kids need access to the Big Guy...others just need a little help. These interactive features are made just for those very purposes:



Email Santa
Just send the Big Guy a note to share what is on your mind. There's no guarantee that you'll get a reply but you are guaranteed that Santa will actually see what you send him.
Santa answers your questions in the Merry Forums -- Click Here!



Get Off the Naughty List
Have you been bad? Need a little help getting your name on the right list? There's hope for you! Stop by Santa's online confessional -- answer the questions and plead your case for a Merry Christmas!



Email an Elf
You know all the elves by name now -- Ernest, Bernard, Dr. Lionel, Elf Billy, Ed Zachary -- email any or all of them with your questions.
The Elves answer your questions in the Merry Forums -- Click Here!



Track Santa
Need to know what Santa is doing right now? Need to follow him on Christmas Eve? Get the latest from SantaUpdate.com!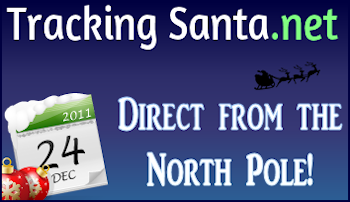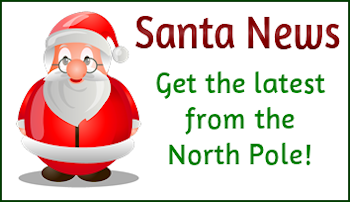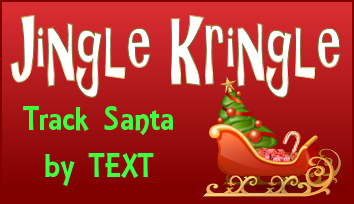 Become a Secret Spy for Santa!
Do you want to be an elf? Becoming a Secret Spy for Santa is the very first step to full elfhood. Santa's secret spies have nothing to do with helping Santa make the naughty list -- it has everything to do with keeping Santa safe. Santa needs your help. Can you qualify to become a secret spy for Santa? Apply today and get your elf on!



Help Name Santa's Sleigh
Santa's Research & Development Department builds a new sleigh for Santa every year. And Santa always gives his sleigh a name -- a girl's name. Would you like to help name Santa's sleigh? Suggest a name!



Name Santa's Baby Reindeer
Every year thousands of baby reindeer are born at the North Pole. Santa has to give each one of them a name! And he has asked for your help in giving all the girl baby reindeer and all the boy baby reindeer a name. Can you think of one?



File a Secret Spy Elf Report
If you're one of Santa's secret spy elves click this link to report in to the North Pole.



Christmas Coloring Pages
For the young'uns who do better with a Crayola than a mouse, these printable pages will help make little smiles a bit more merrier.


Ask Elf Ernest
He is Santa's Vice President of Public Relations and an expert on all things Christmas. And, yes -- he is an elf. For more than a dozen years now, Elf Ernest has fielded questions from believers all over the world and has provided clear, concise answers about some of the most perplexing mysteries of Santa Claus. Elf Ernest also publishes the world-famous Update from the North Pole each day from Thanksgiving through Christmas every holiday season.

Santa Speaks
Every year we publish Santa's Annual Interview with the media. Santa talks about people who oppose him, why he won't get a new suit, the proper way to send letters to Santa, how he has managed to stay with Mrs. Claus for all these years and the top speed he's ever acheived on the sleigh. Santa is also a wry observer of popular culture and isn't shy when it comes to opinions about Christmas, the blatant overuse of his likeness and the excesses of the season. Kids love him -- and adults are surprised that Santa is such a candid character about Christmas in today's world.

North Pole Top Ten Lists
We're always making lists here at the North Pole.

Elf Ed Zachary
He is not your every day elf. He is a little cantankerous, a little edgy and sometimes a bit, well, impatient. He is also absolutely brilliant. When the more dubious kids out there ask the really tough questions, nobody can explain the mysteries of Santa Claus better than Elf Ed. As Ed likes to say, when you want it Ed Zachary right, he's your guy. But we must warn you. Elf Ed doesn't pull any punches. We wouldn't recommend getting smart with him. He's very old. And he doesn't like people who think they are smarter than he is. Elf Ed writes regular columns for the North Pole Gazette. We reprint a few classics here every year.

Santa Sightings
Believe it or not, there are still people in the world who just don't believe in Santa Claus. For you skeptics, here are actual stories of real, close encounters with Santa Claus. We have asked everyone from NASA to the FBI to validate these claims from our readers. But almost all of them have said you'd never believe it unless you saw it for yourself. We report, you decide.

The Science of Santa
Ok, you asked for it and we're not kidding around. This new section of the North Pole on My Merry Christmas addresses the controversial question of Santa's existence head on. Not for the faint of heart.