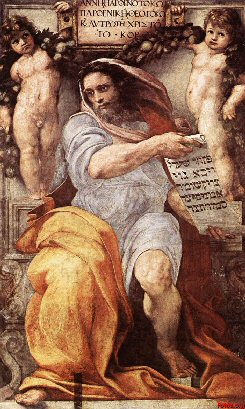 By Jeff Westover
His letter came as a shock.
In it he called me just about every name in the book. As the Managing Editor of My Merry Christmas I was used to receiving letters critical of our efforts to supply information about Christmas. But his letter was especially bitter and filled with condemnation. "How can you tell children to believe in Santa Claus? He is evil. His name is the literal anagram for SATAN. May you burn in hell for your evil doing."
Oh, that wasn't even the shocking part. The shock came in his signature -- it came from a man who called himself Reverend.
Indeed, a quick Google search on the evils of Christmas will turn up thousands of links to Christians who are anti-Christmas. Oddly enough, their arguments against Christmas are eerily similar to those non-Christian critics who accuse Christianity of stealing Christmas observance from ancient pagan practices. In essence, the argument is that Christmas has less to do with Christ than what most practitioners admit...making lovers of the holiday season hypocritical in some way through their "traditional" observances.
There is no denying it. Plenty of historical evidence exists to support their claims.
Christmas trees are clearly a throw back to the ancient practice of decorating indoors during mid-winter festivals. December 25th was the day of birth of the so-called Sun God who was recognized during the winter solstice and honored for his ability to bring forth good luck. Many ancient societies have been found to have traditions of phantom gift-bringers who come in the dead of night with treats for well-behaved children and punishment for the naughty. Nearly all of the cherished elements of Christmas celebration have some sort of connection to "heathen" societal practices of antiquity.
Of course, non-Christian critics say the Christians brought this on themselves. During the political power struggles that ensued following the mortal mission of Jesus Christ the growing factions of Christianity struggled with how to bring "heathen" traditions under control as their converts multiplied. The answer was to compromise. Thus, mistletoe became "sanctified", days of riotious excess were turned to days of prayer and, as if by magic, Jesus' birthday became December 25th.
While this may have helped to redefine tradition as it had been known for centuries before Christ it certainly has made a mess of understanding it all in the centuries after Christ. Non-Christian critics of Christmas these days sit in the same camp as rabidly extreme Christians in declaring Christmas a bad thing.
For those who decry Christmas the rhetorical questions remain the same: Would Jesus really deny gathering the family around the tree? Is gift-giving during a season of joy really so bad? Even if December 25th isn't Jesus' birthday is it such a terrible thing to celebrate His birth? Wouldn't Jesus believe in Santa Claus, too? Sure, a few take Christmas to excess...but does that mean we should give up all that is right and good about the season? Is the message of Peace on Earth and Goodwill to Men so awful?
As pointed out previously concerning the very definition of Christmas, there is more to Christmas than trees, stockings and Santa Claus. Christmas, as it relates to our definition, existed even before "pagan" practices and "heathen" rituals. Who knows? Perhaps the so-called "heathen" festivals had their roots in the pre-earth celebrations of Christ's Messianic calling and anointing.
Clearly, the ancient prophets had a knowledge and a hopeful understanding of The Christ. He was adored long before the manger scene in Bethlehem.
Isaiah is perhaps the best known for his Messianic prophecies. "Therefore the Lord himself shall give you a sign; Behold, a virgin shall conceive, and bear a son, and shall call his name Immanuel" (Isaiah 7:14). Immanuel, as translated in the Old Testament, means "God with Us".
Of course, these words of Isaiah play music in the heads of Christmas lovers everywhere: "For unto us a child is born, unto us a son is given: and the government shall be upon his shoulder: and his name shall be called Wonderful, Counsellor, The mighty God, The everlasting Father, The Prince of Peace. (Isaiah 9:6)
Isaiah saw not only his birth but the brutal realities of his mortal mission: "He is despised and rejected of men; a man of sorrows, and acquainted with grief: and we hid as it were our faces from him; he was despised, and we esteemed him not.Surely he hath borne our griefs, and carried our sorrows: yet we did esteem him stricken, smitten of God, and afflicted. But he was wounded for our transgressions, he was bruised for our iniquities: the chastisement of our peace was upon him; and with his stripes we are healed." (Isaiah 53:4-5)
But long before Isaiah, Moses was told: "For they would not hearken unto his voice, nor believe on his Only Begotten Son, even him whom he declared should come in the meridian of time, who was prepared from before the foundation of the world." (Moses 5:57) In this particular chapter, Moses is told of the generations just after Adam and the clear teaching they received of the pre-mortal Christ.
The Prophet Micah said "But thou, Bethlehem Ephratah, though thou be little among the thousands of Judah, yet out of thee shall he come forth unto me that is to be ruler in Israel; whose goings forth have been from of old, from everlasting." (Micah 5:2-3).
Six hundred years before Christ the Prophet Nephi saw in vision the miracle of his birth: "And it came to pass that I saw the heavens open; and an angel came down and stood before me; and he said unto me: Nephi, what beholdest thou? And I said unto him: A virgin, most beautiful and fair above all other virgins. And he said unto me: Knowest thou the condescension of God? And I said unto him: I know that he loveth his children; nevertheless, I do not know the meaning of all things. And he said unto me: Behold, the virgin whom thou seest is the mother of the Son of God, after the manner of the flesh. And it came to pass that I beheld that she was carried away in the Spirit; and after she had been carried away in the Spirit for the space of a time the angel spake unto me, saying: Look! And I looked and beheld the virgin again, bearing a child in her arms. And the angel said unto me: Behold the Lamb of God, yea, even the Son of the Eternal Father!" (1 Nephi 11:14-21)
That these and other scriptural references to the coming Messiah were available and known is evident in the New Testament accounts of the Nativity. When King Herod inquired of the Wise Men where to find the Newborn King (so that he might kill him) he was told that Jewish scriptures foretold his coming in Bethlehem. (Matthew 2:4-6)
Clearly, the anticipation of Christ was as evident as the "heathen" practices of ancient history. How much these practices were connected to the celebration, if at all, is pure speculation. But the very tone of the prophets as quoted from scripture above is quite different compared to their teachings on other subjects. On the topic of the Messiah they were effusive in their praise, forward-looking in their prophecies, and celebratory in their tone.
In the pre-existent state, the scripture records the celebration as a "shout for joy". Job through his trials and adversities exulted in his coming, too: "For I know that my redeemer liveth, and that he shall stand at the latter day upon the earth." (Job 19:25). To the shepherds outside of Bethlehem, the "multitude of heavenly host" sang their praises and adoration of the Christ child. All of that sounds very much like Christmas observance even in modern times.
These are the elements of Christmas celebration we emulate through our modern-day observances with Christmas trees, Santa Claus, mistletoe, carols and egg nog. It is an ancient celebration. It is a celebration that took place before the world was and a celebration observed before Christ came into the world. And it is a celebration we continue in anticipation of His coming again.