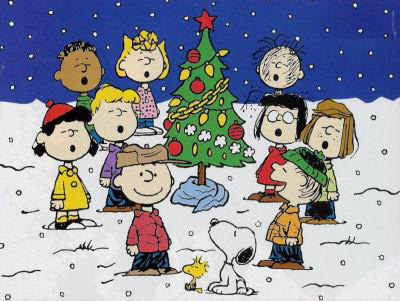 20th Century Fox Animation has announced plans to bring Charlie Brown and his pals from Charles Schulz's beloved "Peanuts" comic strip back to the big screen.
The animated feature will tentatively hit theaters in November 2015, the year marking the comic strip's 65th anniversary and "A Charlie Brown Christmas"'s 50th. It will provide an alternative to staying at home and watching a "Peanuts" TV special during the holidays, though you could still do that. Steve Martino of "Ice Age: Continental Drift and "Dr. Seuss' Horton Hears a Who" was hired to direct.
The cartoonist's son, Craig Schulz, will cowrite the screenplay with Schulz's grandson Brian.
"We have been working on this project for years," Craig Schulz said. "We finally felt the time was right, and the technology is where we need it to be, to create this film."
The Schulz family said its involvement will ensure that no one pulls the football away and trips up the Peanuts legacy.
There is speculation already about the project: some say it will be another Charlie Brown holiday feature while others indicate it will have nothing to do with Christmas. The organizations involved with the project were mum on the theme of the big screen production.