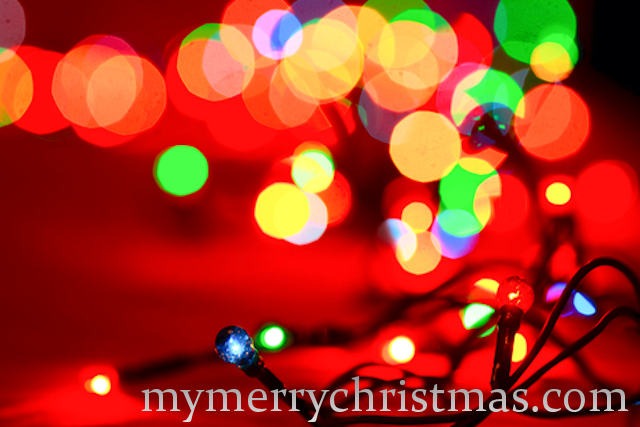 An annual Christmas survey reveals a more subdued Christmas celebration in the United States for the 2012 holiday season. More than 74 percent of respondents polled by phone or in person during a 60-day period say their Christmas spending will be less than last year. Similar to 2011, 47 percent say Christmas will be "merrier" due to planned family celebrations and holiday activities not tied to increased spending.
"These results reveal the negative media associated with a presidential election year," said Jeff Westover of My Merry Christmas.com. "The same economic concerns of last year dominate the results. We think this translates to a conservative Christmas focusing on home and family with a lesser emphasis on travel or extravagant celebration."
According to the 13th annual Christmas survey commissioned by My Merry Christmas.com online spending will continue to be robust, growing by another 15% this holiday season.
"The shift to online shopping and away from malls or traditional retail are clearly evident from one year to the next," Westover said. "As time goes on and trust builds with online brands folks enjoy the savings that come without the hassles of crowds or parking. In a year like this folks are fooled into thinking that traditional retailers are doing less because the blast of holiday ads are delayed a bit by the election. Offline retailers are promoting more than ever and folks will be blasted by ads designed to drive shoppers into the stores. There will be a bigger push than ever to convert a store's foot traffic into online purchases. Retailers are obsessed with this term 'showcasing', which means that shoppers go to a store to see and handle a product. Then they go home and comparison shop online, trying to squeeze every last penny of savings wherever they can find it. So retailers are working to retain that sale. It is very, very competitive – especially in an economy that remains very uncertain."
But while online Christmas shopping continues to show growing trends offline retailers continue to be viewed with a wary eye by Christmas shoppers. 58 percent of Christmas shoppers say they plan to spend less time in stores and malls before Christmas, a trend that mirrors the growth in online shopping.
"Smart phones and social media are as much to blame for these trends in lesser foot traffic in malls and stores," Westover said. "Shoppers are increasingly becoming more targeted as they buy. They hear about something and know what they want. They will Google from their smart phone and click to buy from wherever they are and it makes more sense than just going from store to store. Shopping used to be a much more social activity, I think. Outside of Black Friday, which is an aberration in shopping and always has been, Christmas shopping as a family activity or a fun holiday diversion with a friend has kind of fallen out of favor."
Some retailers get that. Walmart now has more than 23 million "friends" on Facebook and is trending to more than 2 million new fans per month. "That is an incredible channel to market to," Westover notes. "Walmart recognizes the shift in how people get their information and how that will impact their Christmas shopping. If they figure out how to get the right information through that channel to people when they want to buy it could be a major factor in how successful they are in their stores."
The survey continues to indicate a growing separation between the consumerism of Christmas from the celebration of Christmas. 69 percent of respondents indicate that Christmas carries a religious significance to them – down slightly from past years – but a whopping 61 percent of survey takers say they feel compelled to control holiday spending and focus less on secular aspects of their celebrations. Interestingly, despite the lower indications of religious ties to Christmas, 63 percent of respondents indicate they will attend Church celebrations this Christmas, up slightly from last year. ("Christmas falls on a Tuesday this year and we find this number grows slightly as folks celebrate Christmas midweek." Westover says. "Attendance at Church the weekend before Christmas tends to grow as the ability to travel for the holiday is impacted by other factors, such as Christmas falling midweek.")
Money remains the central ingredient in measuring the metrics of Christmas in America. 78 percent of respondents say unfavorable economic circumstances reduce their seasonal reveling, affecting everything from the gifts they buy to the lights they hang.
Overall spending on Christmas continues to shrink. Last year the estimated average of holiday spending typically predicted fell to $740 – an all-time low. This year, reflective of ongoing economic realities, respondents indicate a planned average of $723 will be spent on Christmas.
"Christmas budgeting is an ever interesting trend," Westover says. "In spite of inflation, which has clearly impacted Christmas spenders when you consider just travel alone, people are telling us that their holiday dollars are not what they once were and they are doing more to control their spending." This matches data from the
National Retail Federation
.
"Money is a sour indicator of what people feel at Christmas," Westover says. "We try to gauge the level of festivity each Christmas season, what people feel about Christmas in spite of all the other factors of Christmas. We're pleasantly surprised that Christmas remains a yearly highlight for most people and that even in a season swirling with election negativity and job concerns and economic uncertainty folks will have a Merry Christmas anyway."
Indeed, 47 percent of respondents indicate Christmas 2012 will "be merrier" than last Christmas.
"That question is always hard for the media to understand and communicate because it represents an attitude," Westover said. "But in our years observing the dialogue year round on Christmas we find a consistent love for the season, an ever brighter hope for the season and bigger efforts to celebrate Christmas for intangible reasons defined by things bigger than money or shopping or even Church going. It means a lot of things to all people. We find Christmas is celebrated happily and positively despite all the other shifting trends because it means something to people that cannot be quantified by a poll."